RUMBLE @ THE ROSELAND 58 – Two Championship Bouts and Two Female Fights!
Two Championship Bouts and Two Female Fights!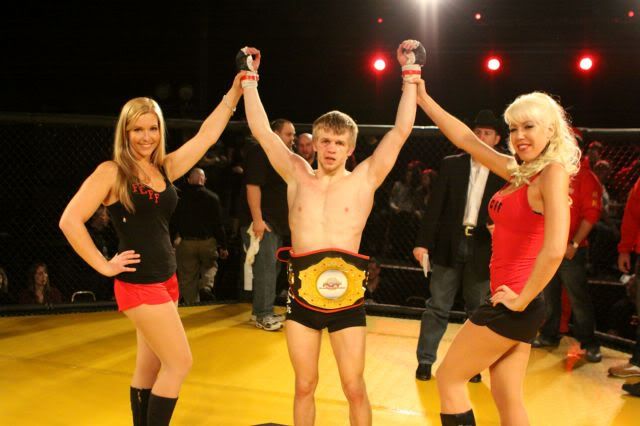 FCFF Flyweight Champion Shaun Nance returns to the cage on Saturday, July 16th after taking home the belt on March 5th 2011 at Rumble 55. He will make his first title defense against David Converse, a tough fighter from Lincoln City, Oregon. 
Portland, OR – On Saturday, July 16th the Full Contact Fighting Federation comes back to the Roseland Theater in Portland, Oregon to host "Rumble @ The Roseland 58." The FCFF is Oregon's oldest and most respected cage fighting organization, often called the National "golden gloves" of MMA. At Rumble @ The Roseland 58 the will be two championship fights in the 125-pound and 145 divisions, plus two female fights. Notably, there is a much anticipated bout between Hillary VanOrnum and Danae Castle – this will be the first female fight in FCFF history to be above 200 pounds. True fight fans will flock to see this rare 225-pound female fight: history will be made on Saturday, July 16th.

The fight card is full of rising mma stars like Zac Miller of Zig Zag, Oregon and Brad Hannah of Team Quest, with many fights determining the number one contenders in their respective divisions. Doors open at 6 pm with fights starting at 7 sharp.

Categories:
It's all about Mixed Martial Arts
penny buffington, pennyjomma, mixed martial arts, mma, tickets, Saturday, Two Female Fights, Team Quest, Roseland Theater in Portland, Oregon, returns, RUMBLE @ THE ROSELAND 58, Two Championship Bouts, portland oregon, FCFF Flyweight Champion, Shaun Nance, David Converse, a tough fighter from Lincoln City, Hillary VanOrnum, Danae Castle, first female fight, FCFF history, to be, above 200 pounds, True fight fans will flock to see this, rare, 225-pound female fight:, July 16th., Zac Miller, of Zig Zag, Brad Hannah